About 911 Restoration Charleston
Learning about 911 Restoration Charleston can help you to save your home from disaster when the weather picks up or whenever man-made catastrophe strikes unexpectedly.
Owner David McQueeney, and his water damage restoration Charleston technicians, have all the experience needed to eliminate any sort of restoration related challenge that your home might be facing.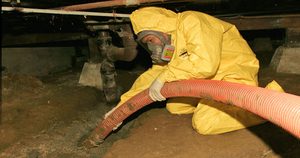 Here are just a few of the services David and his team offers:
Water damage restoration and repair.
Sewage backup cleanup work
Disaster recovery and rejuvenation
Fire and smoke damage elimination
Mold removal and abatement
Air duct cleaning and positioning
David has a passion for taking care of people, and that is one of the primary reasons he decided to open up shop and help take care of the people of the Charleston area whenever disaster strikes.
Another reason that the people of Charleston trust in David to take care of them and their homes is because of his previous experience in the insurance adjustment industry.
When it comes to situations where the right wording or the right schematic can make all the difference when it comes to getting the refund you deserve for a water damage invasion incident, David has all the answers, and he uses them to ensure that his customers are taken complete care of every time.
Our water damage restoration experts are well-aware of the challenges that any of these scenarios can pose, and this is why we offer our skills at a very affordable price from technicians who are available 24/7/365 to handle anything at any time.
If your property is already underwater from a disaster of some sort, then contact our experts with 911 Restoration Charleston for help today!
Tips from the Best in the Business
The experts with 911 Restoration Charleston want you to know all the best tips and tricks to avoid issues, or prevent them altogether for everything from water damage to mold contamination, and even fire, smoke and disaster relief.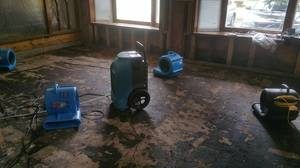 Preferred vendors provided by many insurance companies might not provide homeowners with the best value or the highest quality of work, so check reviews and make sure you hire someone trustworthy and reliable instead of simply someone more affordable.
If you buy it cheap, you may be buying it twice. Restoration work in general follows this rule and if a more affordable company does the work, it may mean a future mold contamination due to not completing the job properly the first time.
Property owners can prevent mold growth and contamination by ensuring proper air flow throughout the home. This can mean keeping windows open to allow for better ventilation as well as incorporating dehumidifiers and other air moving and controlling devices.
The professionals with 911 Restoration Charleston go the extra mile to provide customers with complete and total restoration work at an incredible value and they always ensure that every job taken on provides clients with a fresh start.
Best Water Damage Company
Our water damage Charleston professionals have years of experience as the industry leaders in all forms of water damage and their associated repairs.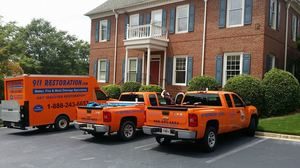 This in concert with our unrivaled ability to always put the customer first makes 911 Restoration Charleston the most exceptional restoration company in the area.
Our water damage team isn't just the best because of our experience and speed.
Our experts even try to help people with their insurance paperwork through all situations too.
We also because we truly love the people of Charleston and all of the wonderful homes and businesses that make it such an incredible environment.
If your property is already amid a flooding crisis of any sort, then give our water damage restoration Charleston team with 911 Restoration Charleston a call so we can start to take care of you and your family today!