Mold Removal in Charleston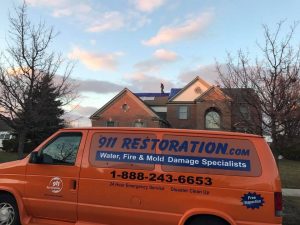 A mold problem usually indicates a water damage issue as well, so if you are experiencing this then call our mold removal Charleston team with 911 Charleston for help today!
911 Restoration of Charleston is here!
Available 24/7/365
Same day service.
Respond within 45 minutes.
Licensed, bonded, and insured.
Free visual mold inspection.
The mold removal team in Charleston is an all-in-one service group that can take you to where you want to go. Providing you with premium services is how we hope to inspire you to change the world long after we restored yours.
The fresh start is our mission statement. It is all about giving you peace of mind when you need it. Finding out you have mold can set you out on a spin. We are here to give you the stability and confidence to take a deep breath, and be utterly relaxed. Call us at (843) 872-9135 and please allow us to offer you a free visual inspection.
We are just handing out second chances, so give us a call for yours.
Mold Removal, Decontamination, and Remediation
911 Restoration and the mold removal team in Charleston are here for you if you are in need of mold removal services in Charleston after a flood. It is imperative that you call us as fast as possible because just the tiniest amount of unwelcomed water can lead to a fungal infestation.
Even if you have experienced a recent flood 3 months ago, or even as far back 6 or 12 months ago, then there is a real possibility that you might have a mold issue in the walls of your home.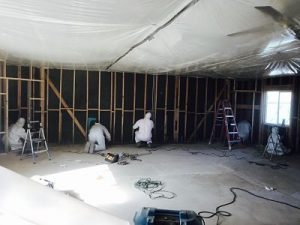 Count on the IICRC certified team to be there for you when you us. The decades of experience we have in this field will ensure you that you can be breathe easier after we are done with the job.
It starts off with a free damage estimate that revolves around confirming the existence of mold. Once we find it then we know that the cause of it might be water damage.
Finding the hidden moisture involves using some of the most sophisticated equipment that tracks whether or not heat is being masked by water.
Fixing the water damage charleston sc is the first most important step to mold damage restoration. Without it then the homeowner is at risk for having it to occur again. Call us at (843) 872-9135 and learn how we can help.
The mold remediation specialist in Charleston will going to make your home fresh, again.
Other Common Causes of Mold in Charleston
Now, mold spores carry out into the air until they plant themselves somewhere, at which point the problem starts. When the naturally occurring mold spores in the air encounter moisture, they will root themselves in search of organic material to metabolite to a full colony.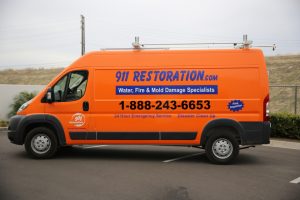 Mold needs three things to start festering:
Moisture
Mold spore
And Organic Material
So, if water gets into the crawlspace, in between walls, or in the attic—it will become a mold infestation.
You may notice it from its fuzzy texture, funny discoloration, and pungent odor. Along with its nauseating side effects. Headaches, watery-eyes, and dizziness are just some examples. Furthermore, it something that can detract from property value and resell ability.
Call Restoration company Charleston sc at (843) 872-9135 and see how we can help you.
Get the help you and your family need. You don't deserve to live in stale old air.
Our technicians are standing by to make the air you breathe fresh and relaxing. If your property is already smelling musty from a fungus outbreak, then contact our mold removal team in Charleston with 911 Restoration of Charleston for help today!