Reviews
With our 30 years of experience in the restoration service industry, 911 Restoration Charleston has taken care of many satisfied customers who have been kind enough to share their experiences with you.
Our customers vary and include all kinds of personal, business and government entities:
Celebrities and VIPs
Property owners, managers and tenants
Management companies and large complex building owners
Big corporations, insurance companies and banks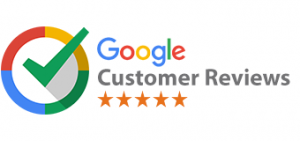 Forrest Deleot

13th of January 2017

Being a first time homeowner, water damage has been one of the most intimidating and alarming issues I have yet faced. Mr. McQueeny, the owner, has been hands on from the initial call. Their team have been extremely helpful providing guidance, solutions, and personal attention to details that have given me the peace of mind to get through my loss. Whether you file a claim with insurance, or the paying our of pocket Mr. McQueeny will work with you on fair rates, advice on how the claims process works, and provide great solutions. Mr. McQueeney was a claims adjuster before buying this company and is fully competent in walking you through how a claim works from the insurance angle. He has always been prompt and answered his phone right away whenever I have had any questions through this process. I personally recommended this company to anyone going through issues with known water damage or unknown issues in the home that is causing allergies or health issues. Their team is extremely professional.

Megan Harbin

5th of May 2021

Mark and Andrew are very professional to work with, and extremely knowledgeable. They are very responsive and understand the urgent need involving these situations. I would trust them to cover all of my home restoration needs in the future!