Water Damage Charleston
911 Restoration Charleston
Taking on the varied and many challenges of a flooding situation, or any other type of water damage requires techniques and skills that can only be provided by the experts with 911 Restoration Charleston.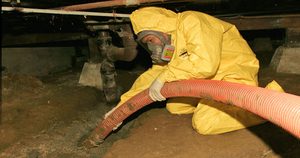 Our water damage Charleston team is well aware of the reality that the best way to prevent increased destruction when water and other disaster sources are involved, is to show up quickly and get the work done right.
To give our clients the best service, our water damage Charleston team makes sure to arrive within 45 minutes to start eliminating water and other catastrophes from the scene.
Additionally, our teams make sure to be available 24/7/365 so that even if a crisis occurs in the middle of the night, we can still take care of it promptly for you.
Don't let your home rot to ruin from a water damage episode or sewage backup situation. Contact our water damage restoration experts with 911 Restoration Charleston for help today!
Water Damage Restoration
The water damage restoration Charleston team knows all there is to about the world of water extraction and how to deal with such situations once they have already occurred, but they are also tapped every day for advice on how to prevent such incidents in the first place too.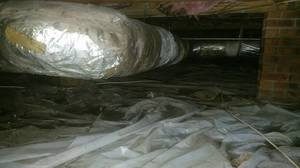 Here are some solid tips for avoiding water damage restorations:
Take the time to trim the trees around your property so that if there are any dead limbs that they don't stand a chance of impaling your roof during a major storm.
Check your pipes for any puddling or areas with rust. These may be a sign of corrosion and an area where a future pipe burst might occur.
Inspect your hoses and fittings on the water-based appliances around your home. These parts can experience wear and tear and replacing them is cheap and easy.
Never forget to clean out the gutters as these can be a source of overflows and ice dams which can destroy a roof.
There are many ways that people can protect their property from water damage no matter what time of year it is, so if you have questions that aren't listed here, then contact our water damage Charleston team with 911 Restoration Charleston today!
Sewage Backup Cleanup
Taking on the challenges of a category three water invasion situation requires expertise, training, and IICRC certification such as the variety that our technicians have in spades.
To deal with the effects of a black water scenario, you must be fully prepared, and that is why our sewage backup cleanup Charleston teams come stocked with full body hazmat suits and all of the proper safety certifications for the task.
Our sewage backup cleanup Charleston professionals know that to get on top of a sewage situation quickly is to save a home or business from the effects of mold contamination too over the long run.
Don't let your home or business suffer from a category three water intrusion alone. Contact our sewage backup cleanup Charleston team with 911 Restoration Charleston today!
Mold Removal
Fungus infestations can be extremely common things to miss when cleaning the home, and you may only notice a growth once it starts to smell musty in your space.
This is why our mold removal Charleston technicians are fully prepared to handle any sort of mold growth with all of the proper tools for the job.
We erect vapor barriers and use air scrubbing tools to make sure that no airborne mold spores travel to other areas of the home and start new colonies.
Never attempt to clean up a mold growth scenario on your own as it could affect your health, and you may only end up making the problem worse.
Don't let a mold colony ruin your lovely home. Contact our mold removal Charleston team with 911 Restoration Charleston today!
Fire and Smoke Damage Restoration
Fire and smoke damage scenarios are less common forms of destruction in homes and businesses, but even a small localized fire can have huge effects on a property.
A small kitchen fire can still spread smoke and odor throughout the entire building due to the ability of smoke to easily travel through the ventilation system of your structure.
If smoke particulate and soot land on absorptive materials such as couches and linens, they will never smell correctly again without the help of our fire and smoke damage restoration Charleston team to provide professional extraction services.
Fires tend to also cause water damage too as the fire department usually uses massive quantities of water to eliminate the blaze.
Don't let your home or office fall victim to the effects of fire and smoke, or the resultant water damage it can create without help from the best. Contact the fire and smoke damage Charleston team with 911 Restoration Charleston today!
Disaster Restoration
Disasters in the Charleston area can take many different forms, from the effects of hurricanes to the dangers of fire outbreaks and even severe storms that can tear off a roof, no matter what, we are here for you.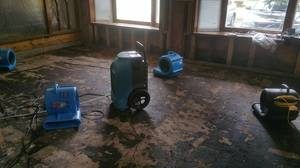 Our expert disaster restoration Charleston technicians can handle any kind of disaster and the effects that it can cause, and this is why they have grown to become the go-to resource for expert services in the area.
Making sure that people are taken care of through a disaster is crucial to the restoration process, and this is one of the major reasons why our disaster restoration Charleston technicians always put the customer first through every kind of project.
They make sure to walk people through every stage of the disaster restoration process, and they will even help to fill out the insurance paperwork for clients as well.
If your home or office is already experiencing the effects of any kind of catastrophe, then contact our disaster restoration Charleston team with 911 Restoration Charleston for immediate relief today!