Fire Damage Restoration in Charleston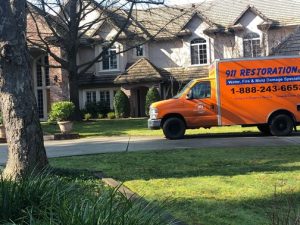 When it comes to pure destruction, there is no other property damage that fits the bill as much as fire damage does. Fire damage is fairly uncommon compared to water damage or mold infestation but creates more problems for property owners because of that fact. While not as common, the fact is that anything from burning food to a knocked-over candle can result in a large and negative impact on your property. When fire damage occurs, the only solution is professional fire damage restoration.
Fire damage can happen at any time, which is why we make sure to be available accordingly. Our customers know they can rely on us for the following every single time:
24/7/365 Availability

Free damage estimate

Same-day service

45 minute or less arrival time
When it comes to fire damage restoration nothing less than a Fresh Start is required to get back to good as new. When it comes to fire, the damage left behind is significant. Additional problems such as smoke damage require fire cleanup and smoke restoration thanks to the odor and ashes left behind. At 911 Restoration of Charleston, we go above and beyond with our fire damage restoration for our customers. Fire damage can be a chaotic time for property owners, but we work to make the restoration process as smooth as possible.
If you need fire or smoke restoration in Charleston call 911 Restoration promptly to get started. We'll be there within 45 minutes of your call to deliver the Fresh Start you can depend on.
Fire Damage Restoration Services
Fire cleanup is a complex task that requires professional fire damage restoration to accomplish. Everything from puffback cleanup to smoke restoration need to be handle in a timely fashion at the proper time. That's why we offer a truly comprehensive list of services to address your restoration needs. Some of our services offered include:
Free fire damage assessment

Smoke and odor removal

Property restoration

Insurance assistance

Fire cleaning techniques

Cleaning services

Storage and inventory

Reconstruction
Successful fire damage restoration is more than just handling the damage itself. Often, water or water-based solutions are used to put the fire out in the first place. This results in secondary property damage in the form of water damage. If the water damage is left unattended for too long, then you might end up suffering from mold contamination as well. For this reason, it's highly likely that you'll need water damage restoration services in Charleston SC in addition to fire damage restoration services to get back to good as new.
Don't wait to take care of your fire damage restoration needs. Call 911 Restoration of Charleston today! We'll take care of every aspect of your emergency restoration from start to finish for our Charleston area residents. You can count on us for your Fresh Start.
Smoke Removal and Puffback Cleanup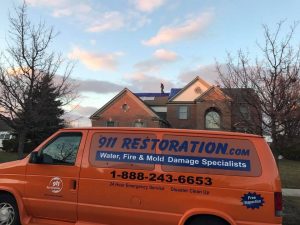 Scorch marks and burnt items are only the beginning when it comes to fire cleanup. This is because fires produce smoke and leaves behind odors along with soot and ashes. During our approach we use deodorizers and industrial grade cleaners to remove the odor and smoke residue left behind after the fire. 
For the unprepare, fire damage can be devastating even when the initial cleanup has been complete. It often has a financial impact that requires prompt handling to stay ahead. We understand that which is why we offer competitive pricing and financing to help in your time of need. In addition, we are also experts at the insurance claim process and are even capable of filing insurance claims on behalf of our customers to ensure they get the relief they need the first time.
Providing these services is all part of our Fresh Start guarantee. Suffering from a fire is a difficult time by itself. The aftermath shouldn't be as well. Our comprehensive services are sure to deliver to you the peace of mind you need to move on and have your property as good as new.
We know exactly what you're going through when you need emergency restoration services. Whether you need fire damage restoration, water restoration, mold removal in Charleston, or Sewage Cleanup Backup you can count on us to be there from start to finish. Call 911 Restoration of Charleston today for all of your restoration needs. With us, you get a Fresh Start that has you breathing easier.
Our IICRC-certified technicians are fully trained to provide complete fire restoration services while answering any questions you may have throughout the process.