Sewage Backup Charleston
The sewage backup Charleston team at 911 Restoration Charleston is here to ensure that you can live peacefully after sewage backup has occurred in your home.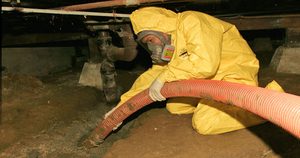 Call us because we are:
Licensed, bonded, and insured.
Offer a free home damage estimate.
Same-day service.
Respond within 45 minutes.
Available 24/7/365.
Here at 911 Restoration we are all about the fresh start. That is, things in your life are going to get better faster. The odors will be removed, the germs eliminated, and the water extracted.
Good news, we are IICRC certified. The technicians you will see operating in your home have gone through extensive training and certifications. This is how you know you can trust us. Your home is in good hands when you contact us.
Your second chance starts the moment you call us.
Sewage Backup Cleaners: Fresh Fixes
911 Restoration and the sewage backup Charleston team is here for you when you need us. Sewage backup is considered a category 3 water incident, which should be dealt with a certified team.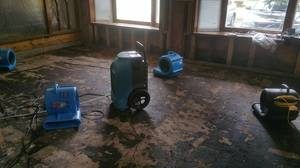 The dryout process is pretty straight forward. A combination of:
Dehumidifiers
Blowers
Air scrubbers
The high microbe count in the waste can get you sick, which is why we arrive with hazmat suits. This allows us to navigate the area without any worries.
Once inside we will immediately begin pumping the water out of the area. After that your home receives deodorization and microbial treatment.
These will help cut down on the odious germs the proliferate with moisture, and it will prevent mold growth from the moisture.
The place is going to look way better than how we found it. And, you're going to have an easy time forgetting the accident. That is the fresh start.
Call 911 Restoration, today.
Common Causes of Sewage Backup
The common cause of sewage backup is a tree root going into old clay piping. But really, cast iron pipping is at risk for root penetration, as well.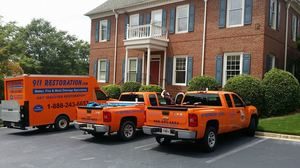 The only real way to prevent root invasion is to hack off any trees that might find themselves inside your plumbing systems.
There is no real way to tell which one might do that, so it helps to clear every old tree around.
Another reason for backup is a clogged toilet. Now, the only thing that should be flushes is what nature intended to go down there.
So, other things like wet naps, toilet, cotton swabs, and other pulpy works should not be flushed because it will result in sewage backup.
They will be able to unclog it before it becomes a serious threat. Please, never use abrasive drain cleaner, as it can lead to corroded pipes.
If you feel that you are living with early signs that there might be something wrong, such as slow draining systems or gurgling toilets, then please call our sewage backup cleanup Charleston team with 911 Restoration Charleston today!