Hurricane Damage Charleston
When the  heavy rainfall or strong winds of a hurricane cause major damage to your home, get in touch with the hurricane damage Charleston experts from 911 Restoration Charleston for immediate assistance.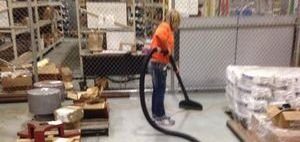 When it comes to dealing with damage caused by hurricanes, there's no time to lose, which is why our hurricane damage Charleston agents are available 24/7/365 to assist you.
Our hurricane damage Charleston pros make sure that you get the help you need with because we'll be at a your home or business within 45 minutes of your call.
Once that storm passes, our quick response team can us take on flooding, sewage spills, or roof leaks right away which helps prevent further harm to your home like wood rot or mold growth.
We will get the repairs and restorations done in no time. Our hurricane damage Charleston technicians are licensed, insured, and bonded and have the necessary training and equipment that will help resolve any water-caused emergencies caused by heavy rainfall from a hurricane.
Through our expertise, we can make sure that any storm damaged sections of your home are refurbished to look good as new. Our hurricane damage Charleston technicians will be working with your satisfaction in mind, so you and your property can get a fresh start today!
Professionally Dealing With Storm Damage
During a hurricane, your home in Charleston can be exposed to torrential rains, gale-force winds, and flooding, as well as other disasters like hail storms and tornadoes can also occur during hurricane season.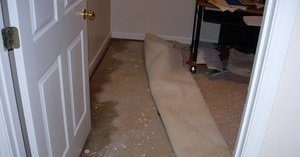 These issues can sometimes occur when you least expect them and when this happens our hurricane damage Charleston experts are standing by around the clock to take on these concerns for you.
With our full availability, you can rest assured that you'll get the help you need exactly when you need it. Our hurricane damage Charleston specialists understand that the damage from a storm can strike in a variety of shapes and sizes.
With many years of experience, our hurricane damage Charleston team has seen it all, and we will provide you with the following comprehensive services that will get your home or business back up and running in no time.
Surveillance of the damage site

Water extraction services

Flood damage restoration

Implementation of advanced drying techniques

Repair of structural damage

Removal of debris from property

Assistance with the removal of damaged furniture/possessions

Restoration of flooded and destroyed landscaping

Wind damage remediation

Storm surge restoration
Whatever the issue you're faced with, our hurricane damage Charleston pros will be making use of state-of-the-art water removal equipment to extract water and remove moisture from your home. You can trust that our team will then apply our restoration skills to renovate the damaged areas of your home and make them look good as new, so call us today!
Hurricane Damage Restoration That Will Give You A Fresh Start
Our hurricane damage Charleston agents are prepared to offer you a quick response after your home is affected by any water-based emergency, as well as provide you with assistance with filing your insurance claim.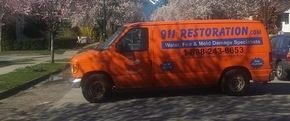 It can be confusing to understand what exactly is covered under you policy, especially when it comes to flooding issues. Having supplemental flood insurance is necessary in order to get complete coverage, and our staff will go over all of this with you.
There is no need to be concerned if you do not have flood insurance, because other damage caused by a hurricane, such as wind damage, is covered by a standard insurance policy and we always offer affordable prices on all of our services.
It is important for us to be able to offer you this level of customer service, so call our hurricane damage Charleston team at 911 Restoration of Charleston and let us prove our dedication to you today!