As Snow Falls on Charleston, Here's How to Prepare Your Home
Over 3 inches of snowfall, a downpour of rain and high winds placed Charleston locals in distress. Inclement weather has caused schools to close, roads to close and flights to cancel.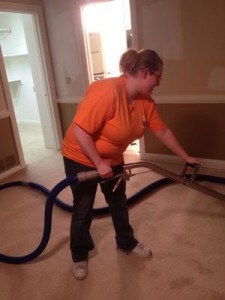 Residents were not prepared to deal with blizzard like conditions and near-record snowfall that brought in over 5 inches of snow, but as the National Weather Association declared a state of emergency, families started to prepare.
By staying indoors you can prevent injuries or accidents but you also need to ensure you and your home have the necessities to endure the storm.
Here are a few simple tips to consider when preparing:
Stock up on water and non-perishable foods for up to three days
Storm proof your home
Check pipes and ductwork for leaks
Maintain energy use by setting your thermostat to 68 degrees
Cover any valves inside
Insulate pipes in unheated areas like kitchen cabinets or your garage
Leave kitchen and bathroom doors open
You may not have access to use your kitchen or the option of going somewhere to get food or water, so stock up on non-perishable items such as granola bars, dried fruit, peanut butter, beans or rice. Ideally, you should stock enough for 3-5 people and enough for 3 days.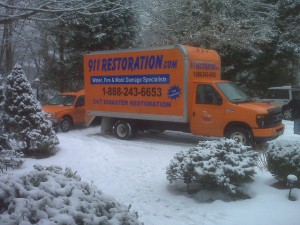 Making sure your home is safe and storm proof should be a priority in keeping your family and pets safe. Visually inspect pipes for any leaks or holes so water doesn't enter into your home and insulate pipes especially where the water supply lines are located.  These areas include the garage, kitchen, basement and in cabinets. Overall, you should try to maintain higher temperatures in home by setting the thermostat to 68 degrees.  If you adjust the temperature to be higher at night and adjust in during the day, it may result in a pipe burst.
Water expands when it freezes and it puts pressure on metal and plastic, which can cause a pipe burst.  The repercussions of a pipe burst damages are costly and annoying. Protect your pipes from freezing by insulting them. It sounds more complex than it is. Many homeowners install a heat cable or you can roll 1/4 of a newspaper. Unbelievably, that will provide some protection against freezing.
It's always a good idea to come up with a plan, talk to your family members and neighbors about what to do in case of an emergency, such as a storm.
Be sure to bundle up as warm as possible, just like those pipes you want to keep your body insulated and warm. Use a water repellent coat, have your gloves, scarf and beanie or hat on standby.