Snow Storm Charleston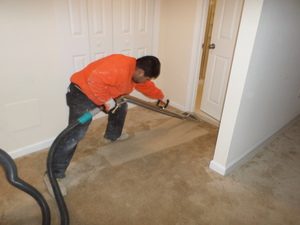 Extreme weather conditions such as a blizzard or snowstorm can cause catastrophic damages to any home that is not properly prepared.  The combination of snow, ice and strong winds can damage your roof, cause water damage and cause other structural damages including mold.
If you encounter any of these water damage situations, you can rely on getting immediate assistance from the snow Charleston pros with 911 Restoration Charleston. Available 24/7/365, there is no situation our IICRC certified technicians can't repair and remediate.
Whether you have a pipe burst, a roof leak or mold growth, our licensed, bonded and insured snowstorm Charleston technicians offer an array of snowstorm and mold removal repair services. Some services include:
Snow removal
Hail damage
Pipe burst repair
Wind damage
Roof leaks
Mold removal
You don't have to wait long for help or worry about making multiple calls. Our technicians are trained to be fully prepared with high-powered equipment and top of the line testing tools.
Call our local office as soon as you see water damage, suspect you need mold removal, or have any storm related storm. With a free visual inspection, the snowstorm Charleston pros will make sure your home is repaired even better than its original condition.
Blizzards Can Cause Powerful Winds
In January, South Carolina experienced the most snow it had seen since 1989. The bitter cold, intense winds and plummeted temperatures caused power outages and destructed many properties.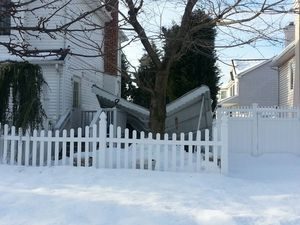 One of the biggest and costly repairs a homeowner can face is roof damage, which ultimately results in water damage. If a roof leak is not taken care of right away, you might need mold removal. During a snowstorm winds can impact roof shingles, causing them to crack and tear off. The moment you notice roof issues or notice water spots on your ceiling, act quickly.
The snowstorm Charleston pros will be there for you with affordable repair solutions. When you work with our team, you not only get your repairs fixed but our technicians work with each customer to guide them on steps to take to prepare for the next snowstorm. Simple and expensive tips can take you a long way. Some tips include:
Insulate pipes in unheated areas
Use a roof rake to clear your gutters; this will prevent ice dam build up
Move patio furniture and trash cans inside; winds can cause objects to become airborne
Use a weather strip to seal areas such as window sills, vent pipes and chimneys
By not preparing your home properly, you can be facing expensive repairs and damage your personal belongings. Once water infiltrates your home, you must act quickly. The longer water remains stagnant the higher the chances of mold growth becomes. It takes water no more than 24 hours to become filled with bacteria and spores.
Keep your house in top shape and call the snowstorm Charleston experts as soon as you notice any structural damage and we will be there with solutions to ensure your home gets the quality repairs it deserves.
Our Techs Will Solve All of Your Snow Related Damages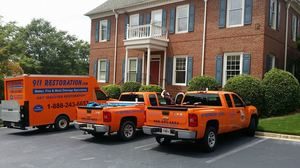 Our snowstorm Charleston specialists work hard and around the clock to ensure you are completely satisfied. From your same day service appointment, to having a dedicated project manager, we will answer all of your questions and provide you with peace of mind.
Cold weather can be frustrating as it is, but encountering water related damages in your home is even more overwhelming. Our experienced project managers will alleviate as much as they can, they will even help you file your insurance claim.
We always put our customers first. Call our snowstorm Charleston experts at 911 Restoration of Charleston today and we will solve all of your water damage issues and give you the Fresh Start you and your family deserve.