Water Damage Dorchester
An overflowing toilet bowl can cause contaminated black water to spread into your living space, which is why you should call the water damage Dorchester specialists at 911 Restoration of Charleston the moment you discover that a sewage backup has caused water damage in your household.
There is no reason to wait for help, because our phone lines are available 24/7/365 in order to accommodate your needs.
We act fast in these disasters involving water, so you can depend on our water damage Dorchester pros to get to your property within 45 minutes, to provide you with services such as:
Black Water Cleanup

Sanitization

Odor Control

Toilet overflow sanitization

Pipe bursts remediation

Complete repair of all damage

Washer hose bursts correction

Mold and fungus infestation cleanup

Water heater leak repair

Fire sprinkler malfunction restoration

Flooded basement water removal

Flooded crawlspace cleanup
As soon as we get on the scene we will begin same day services, starting with a free home inspection. This way the process gets started at no risk to the homeowners and everyone begins on the same page.
Call our IICRC certified our water damage Dorchester crew as soon as water invades your property, and we will do whatever it takes to get your household back to feeling like a home again.
It Is Important To Know That Homeowner's Insurance Covers Water Damage
Most homeowner's insurance will cover water damage as long as the damage has not been found to have resulted from negligence or outside sources.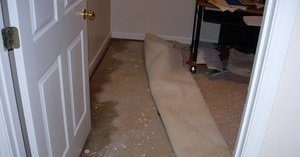 Homeowners should keep their home well maintained by preventative maintenance to make sure that their provider is not able to claim negligence in any way.
If you insulate your water line, repair plumbing leaks, clean your rain gutters and fix any issues with the home as soon as issues because apparent, then you will prove that you are responsible and that negligence was not the cause of the leaks and floods.
Our water damage Dorchester unit recommends that you test your sump pump regularly, so you know for sure they are working when trouble does occur. You should also replace your water heater if it is more than 10 years old and install a sewage back flow valve to keep overflowing water out of your home. 
Call our water damage Dorchester techs today and we will get to work as soon as we arrive on the scene.
Our Water Damage Pros Are Licensed, Bonded And Insured To Help You
It does not matter how severe your flood or leak damage may be, our water damage Dorchester experts are available around the clock for you to answer any questions you may have.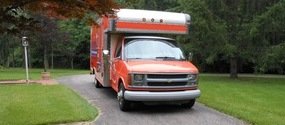 Customer service is very important to us, and we know how it is important to have someone to talk to when you have concerns about the process. This can be especially important to get assistance when it comes to understanding your insurance policy.
Our water damage Dorchester professionals will guide you through the paperwork, even filing your claim for you to ensure that  you get the proper coverage you deserve. Over the years we have worked with all types of insurance companies, so you can trust us to get it done correctly.
Call water damage Dorchester workers at 911 Restoration of Charleston as soon as you need professional help with any type of flood or leak situation, and we will be at your doorstep today!